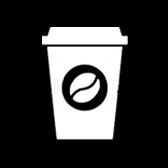 NO OBLIGATION, NO PRESSURE, NO COST. JUST A CHAT & A COFFEE?
Contact Us
If you would like to know more about the Ketogenic Dietary Therapy and see if it is appropriate for your situation, I would love to sit down and have a chat. It is a dietary therapy not a fad diet, and is usually a complimentary therapy. So we do assess who is an appropriate candidate. The first step is to find out more!
I'm based in Canterbury by the way. If you are further afield we can easily arrange a video chat.
We would love to hear from you!
Please note due to capacity limits we are unable to respond to weight-related or weight loss enquiries at this time. Thank you for your understanding.
March 2021 - Unfortunately we are unable to take new patients at this time. For epilepsy and refractory epilepsy patients please seek a referral to your local public neurology team.